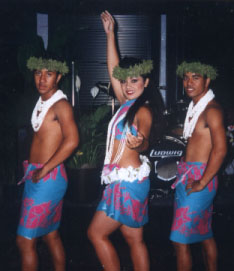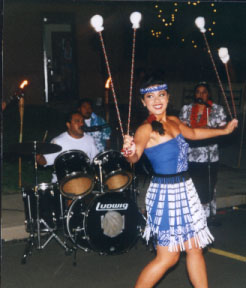 A TASTE OF POLYNESIA
THE ESSENCE OF HAWAII
ALOHA . . . still the most beautiful word
in the Hawaiian language. Our show,
"A TASTE OF POLYNESIA", brings
the thrilling Hawaiian Luau extravaganza
to life with glittering costumes, gorgeous
dancers, the pulsating rhythms of Tahitian
Drums, the Samoan Fire Dance and
the exciting Musical Production Numbers
with Hawaiian Musicians and Performers.
"A TASTE OF POLYNESIA" is...the Essence of Hawaii.
It's a show that is unique. Everybody loves the excitement and colorful staging of an authentic Hawaiian Luau Revue. People of all ages go home smiling . . . with fond memories of the enchanted Hawaiian experience. For more information and booking reservations, contact Terry Thompson Productions.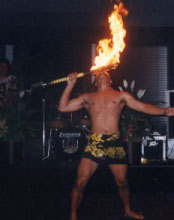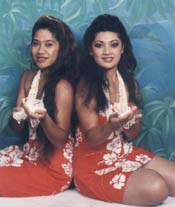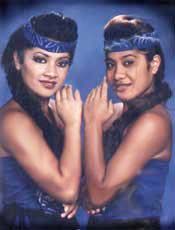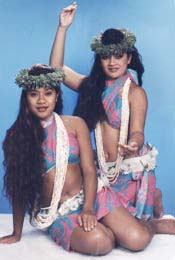 "A TASTE OF POLYNESIA" features:

LEI GREETING


PHOTO TAKING


POLYNESIAN EXTRAVAGANT REVUE, featuring...SINGERS, EMCEE, DANCERS, MUSICIANS, and a FIRE DANCER.